At 23, Oniosun Temidayo Isaiah is already a pioneer in the space industry, not just in Nigeria, but in Africa. Majority of the space programs all over the world are focused on the outside universe, but Temidayo is looking inward, using spatial technology to make life on earth better.
In the last 5 years, from when he gained admission to study Meteorology in the Federal University of Technology, Akure (FUTA), Temidayo has been heavily involved in the global space industry, and has been contributing to make Nigeria and Africa a part of it.
He's not only working to tackle developmental challenges in Africa through the use of geospatial data, but also building a critical mass of people with vast knowledge in spatial technology who will move the continent forward through his iSpatial Technologies platform. Temidayo is also advocating for the development of a policy framework and creation of a curriculum that will accommodate STEAM & Space education. This he says, will lead to the development of the industry and increase children's interest in the space industry respectively.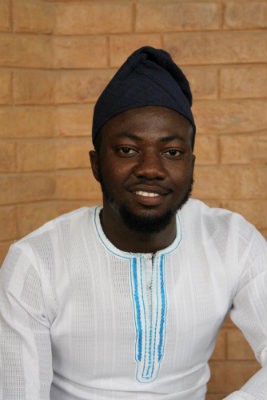 In the city where the university he attended is located, Temidayo gathered students who were part of USAID's YouthMappers global network to solve an Urban Waste crisis, using geospatial information. The result of their work will be used by the Ondo State Ministry of Environment to inform urban waste policy planning and also serve as a resource for local NGOs that work on urban waste clean-up. Temidayo wants to replicate this in cities across Nigeria and Africa.
There's so much more that can be done, Temidayo says: "For example, from space, we can look at a farmland and get information about the health of the field; we can plot out the parts that need fertilisers and the parts that don't. We can put this information into a map and through the use of GNSS and a tractor we can put the right amount of fertilizer in a particular field which saves the farmer money on unneeded fertilizer and cuts nitrite pollution."
In February, Temidayo was also named on The Mars Generation's#24Under24 Leaders and Innovators in STEAM and Space list for 2018. He was the only African on the list. Read Temidayo's interview on #The25Series below.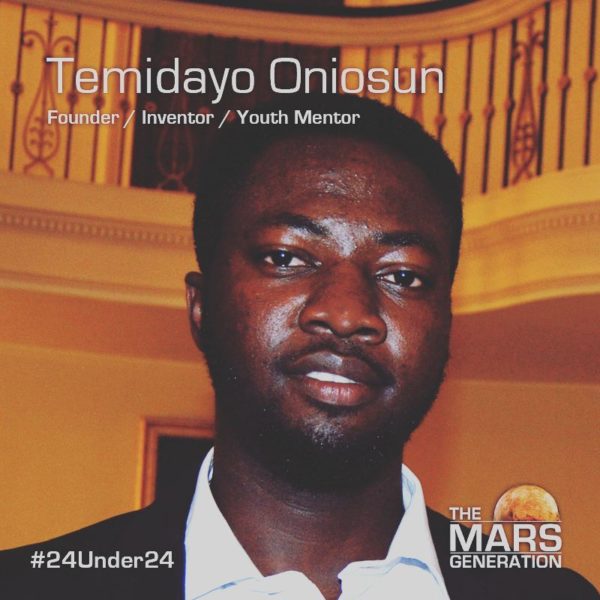 Who is Oniosun Temidayo Isaiah?
I am a space scientist with a primary focus on the African Space Industry. I am currently the Regional Coordinator (Africa) of the Space Generation Advisory Council of the United Nations, where I am leading African students and young professionals in the creation of International Space Policy, and ensuring their opinions are heard in key policy making at the United Nations Office for Outer Space Affairs.
As a YouthMappers fellow, I work to create and use open-source software for geographic information to address chronic development problems in countries where USAID works to end poverty. I've got about 5 years experience in the space sector, leading innovative projects and solving problems – I founded iSpatial Technologies.
What does iSpatial Technologies do?
ISpatial Technologies was recently founded to develop the commercial space ecosystem in Africa. We have an incubation program to raise aerospace startups across Africa that are using space technologies to solve developmental problems across the continent.
We also run Space in Africa to provide an amazing journey celebrating the African Space Industry, and that has grown to become the premier source of space related news in Africa.
Leveraging a proven, solution-oriented and data-driven approach, we are also building high-performing geospatial teams to help governments and organizations build better solutions and infrastructure using geospatial technologies. Lastly, through our Space Bootcamp, we hope to introduce Space and STEM to 1 million kids across Africa in the next 5 years.
Have you always known or had an idea you were going to walk this path? If no, what brought you into this sector?
Curiosity brought me into this path. Before then, I wanted to be the engineer who invents an automobile that swims and flies. While seeking admission into the University, I saw in a newspaper that the invention was made and I lost all interest in being an automobile engineer.
It's amazing the problems we can solve using Space Technologies. 80% of the problems Nigeria and other African countries are facing can be addressed with better information; and space adds an important dimension to this.
What is the most challenging thing about your work?
When you are trying to build an ecosystem that barely exists, there will obviously be a lot of challenges. I remember speaking at TEDx Ajah last year and I was amazed because 70% of the audience didn't know a Space industry exists in Nigeria. Communicating the great work we are doing to people can be very challenging because most people already zeroed their mind to the fact that Nigerians just cannot do such. For example, when we tell people we actually built a smallsat and got it launched; people come up with all sort of jokes. This could be discouraging.
Working with teams that are scattered on the planet too while your internet isn't very great. I remember working with a team of Space law experts a couple of years ago, I was the only African and the only undergraduate student in the team but I had to drop out because bad internet connectivity wouldn't allow me shine. Lol.
Most times, you attend Space conferences/workshops and you will discover you are the only person from the entire continent. This is very challenging.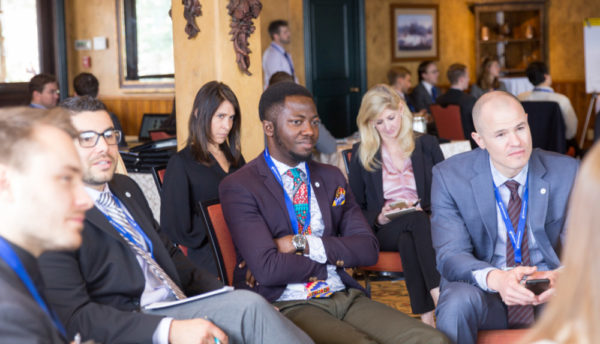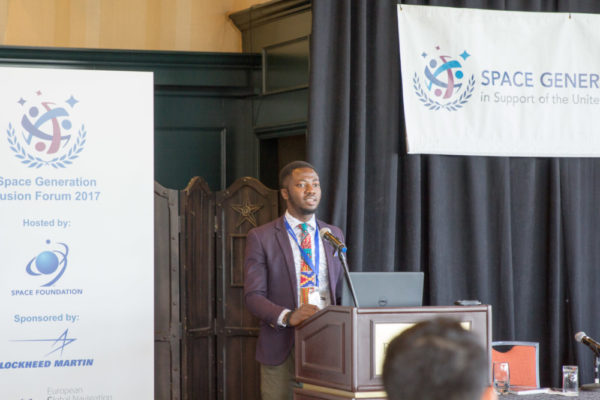 When you are on the cover of TIME or FORBES what do you want the headline to be?
That will definitely revolve around the work we are doing to make Africa the Next Frontier in the Space industry
What can the Nigerian government do to increase interest and promote STEAM and Space?
The government needs to rebrand the school curriculum to accommodate STEAM Education. Just like Bill Gates said when he came to Nigeria, the government needs to invest in the people. When we empower and train teachers, the knowledge will be passed to the grassroots and this will lead to capacity development.
If you were president of Nigeria, what would you do differently?
If possible, restore the country to factory settings. Lol. Really, EVERYTHING is currently being done wrongly, so I will have to do everything differently.
If you weren't a space scientist, what would have been your profession today?
An Aerospace Engineer most likely. Unfortunately I couldn't study that when I was enrolling into the university
How do you intend to make "Africa the Next Frontier in the Space Industry" as stated on your Instagram bio?
Collaborations are important to build the next big technology in the industry and maximize it for the sustainable development of the region. As the second largest continent in the world, Africa offers huge market potential — the continent is open for commercial start-ups to maximize their profits with investments in the African space industry which will help solve developmental problems in the region. This is what we are doing with iSpatial Technologies.
As much as the aerospace startups in America, Europe, and Asia focus on exploring other planets and making human interplanetary species; we are focused on capitalizing on these technologies to make life on Earth better for us.
What advice would you give someone hoping to build a career in the Space Industry?
The environment may not be encouraging but you need to be inspired by greater forces. I started off my career by volunteering – most of the knowledge and network you need may not be available around but through volunteering you can achieve great things.
How does your typical day go?
Oh. Several hours on the laptop trying to catch up with work, meetings, movies sometimes, football sometimes.
Who will you consider your role model?
Elon Musk. I actually have a long list of amazing people that inspire me.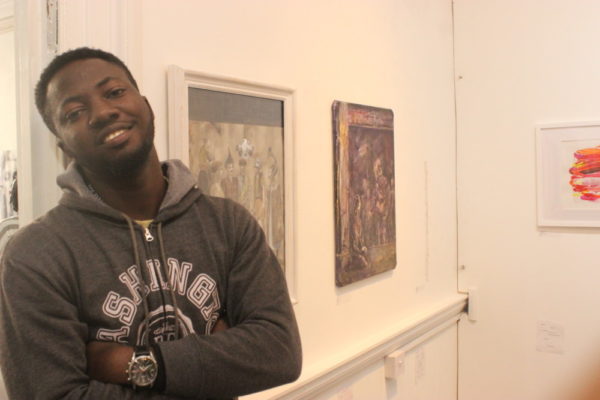 Jollof or Fried Rice?
Fried rice. Jollof rice is overrated lol.
Netflix and Chill (and Netflix and chill means Netflix and chill *side eyes*) or Dinner Date/cuisine?
Netflix and Chill. I'm an indoor person.
Twitter or IG?
Twitter.
Mummy or Daddy's boy?
Street boy…lol.
Night owl or early bird?
Night owl.
Fave Dress code: Smart, Casual or Trad?
Casual.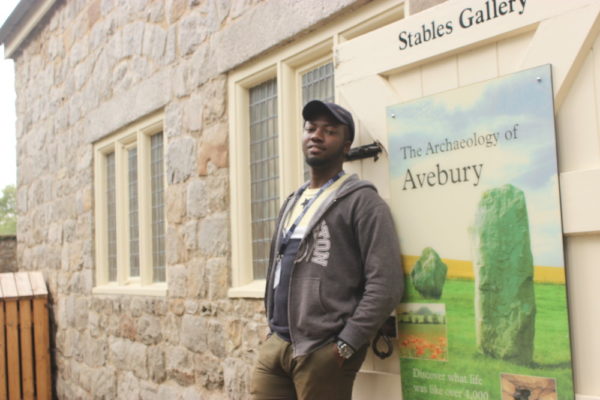 Do you have or have you had pets?
Yes. I've had a dog for 7 years now named Pinto.
Fave spot to hangout
None. But I love rafting…so anywhere I can do that.
Fave thing to cook/fave meal
Favorite meal is Pounded Yam. I also love cooking vegetables.
Dream car
I've always wanted a Bugatti Veron; but Tesla S is also a dream car.
Fave colour and why
None.
Do you collect anything? If so what?
Oh. No I don't collect anything. But I keep memes; like I have an archive for memes.
Final word for the young Nigerian
There are better things we can do rather than trolling each other on social media and being rude to each other at the slightest opportunity. We can build a great nation together; in fact; we can build the greatest nation on this planet together. We have the potential, let's allow the labor of our past heroes inspire us into greatness.