CRISTIANO RONALDO bagged an overhead kick so amazing that even Juventus supporters gave him a standing ovation.
The Real Madrid superstar had been booed by the home fans following his third-minute opener in the Champions League quarter-final first leg in Turin.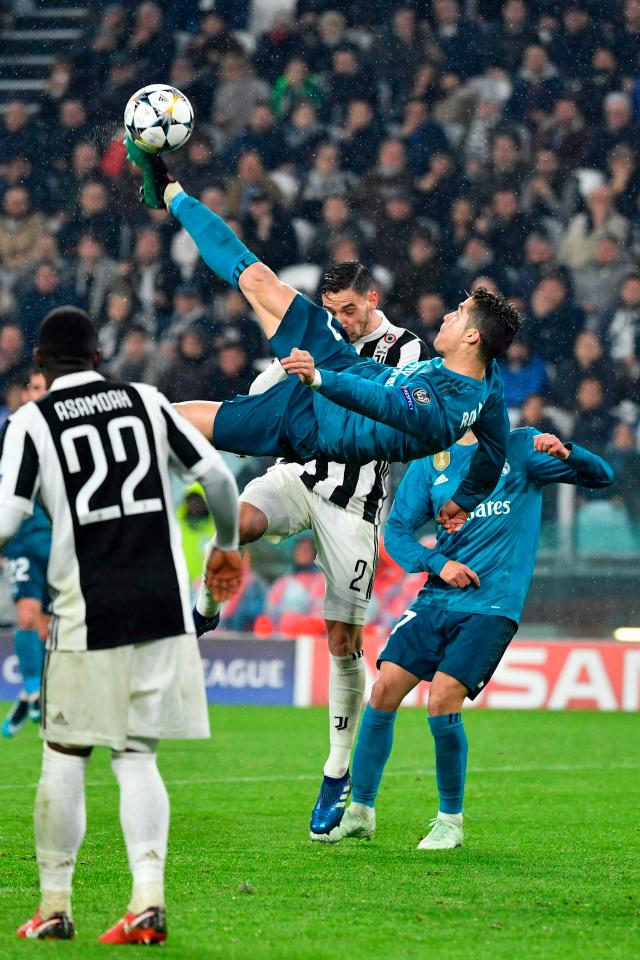 Cristiano Ronaldo got a standing ovation from Juventus fans after scoring a stunning overhead kick
But even Juve supporters got up to clap when the Portugal skipper twisted acrobatically to catapult a cross into the corner of the net – scoring one of the best goals of his illustrious career.
As well as drawing applause from rival fans, the goal drew a stunned reaction from manager Zinedine Zidane.
The France legend was clearly delighted with the goal, putting his hands straight to his head.
Juventus defender Andrea Barzagli could only shrug his shoulders in resignation, while Gianluigi Buffon gave the five-time Ballon d'Or winner the thumbs up at full time.
Ronaldo later said the reaction from the home support – a first in his career – was "amazing" and "unbelievable".
He said: "It was an unbelievable moment. I have to say thank you a lot – grazie – to all supporters of Juventus.
"What they did for me was amazing, I'm so happy.
"Thank you to all of them. This has never happened in my career so far."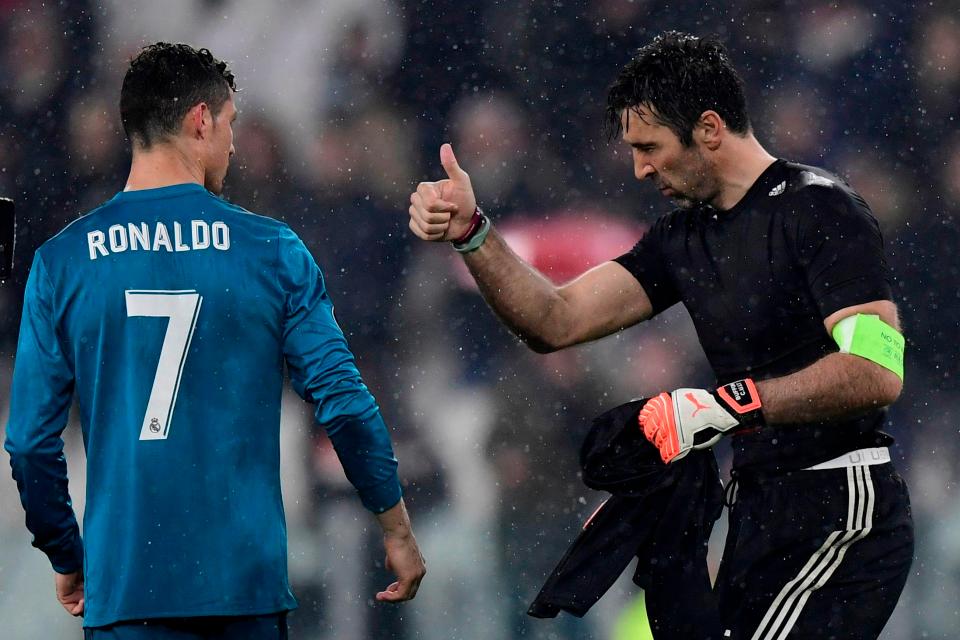 Gianluigi Buffon gave Ronaldo the thumbs up at full-time and was full of praise for the star
Juve centre-back Giorgio Chiellini had earlier hailed Ronaldo as the best in history for winning over the Turin faithful.
He said: "What he's done tonight will be talked about for decades and decades.
"I've never heard the fans of Turin applaud an opposing team's player until tonight. For me he's the best player in history."
Speaking after the 3-0 win, Real boss Zidane was full of praise for the five-time Ballon d'Or winning Ronaldo – who had been seen practising overhead kicks in training on Monday.
He said: "Cristiano Ronaldo is different. He's a different player to everyone else and he always has this desire to do something extraordinary in the Champions League, he never rests on his laurels.
"His overhead kick was remarkable, yet he missed two much easier chances. That's football."
Zidane was then asked which goal was better, Ronaldo's or his in the 2002.
"Oh mine! Definitely mine," replied the World Cup winner.
Beaten Juventus goalkeeper Gianluigi Buffon compared Ronaldo to Diego Maradona and Pele.
The Italian said: "Ronaldo is an extraordinary champion, together with Lionel Messi he is the only one that punctuates his team's most important victories, and is to be compared to Maradona and Pele.
"We were playing against incredible champions.
"There is great regret and it will not be possible to go forward in this event, for me it is a great regret but against certain opponents it takes a clear examination: they are objectively stronger."